Longmont is one of the nicest suburbs of Boulder, Colorado. It features a short commute of about a 45-minute drive from downtown Denver while still offering the generous personal space and privacy the suburbs are known for. Within view of the town is Rocky Mountain National Park, meaning Longmont is home to some of the best scenery you'll find anywhere in the country.
Once you buy in such a great location, you may want to make renovations to match the scenery. Desirable upgrades to your Longmont real estate will make it a more functional and enjoyable place to live and increase its value so you can make a greater return on your investment when you decide to sell. With this in mind, let's look at five luxury upgrades you can make to your Longmont home to complement its gorgeous mountain surroundings.
Upgrade your Longmont home
Patio or back deck
If your Longmont real estate doesn't already have one, a patio on the front of the house or a back deck in the rear would be a great addition to allow you and your family to spend more time in the fresh air. Whether made from concrete or wood, this feature will instantly increase the home's value. It also creates another space for you to entertain guests and could be completed with a
rustic set of patio furniture
, which would go nicely with the scenery. You could add either a fire pit or a grill to make it even more of a communal space to enjoy the weather and views of Boulder.
A hot tub on the back deck
Once you've built a deck, elevate your personal outdoor experience by installing a hot tub. This luxurious feature is one of the best you can have that will make you want to get outdoors no matter the time of year. It's an excellent place to entertain friends and neighbors or relax by yourself. The winters in Colorado can be cold and snowy, but don't let that stop you from taking advantage of this incredible home feature. Taking a dip in a hot tub is especially fun when it's cold out, as enjoying the warm water outside as the snow is lightly falling with the Rocky Mountains in the background is a truly magical experience.
Numerous installation options are available, such as
this six-seat hot tub
with stone-style lining to match many patio designs. It's not just for cold weather, however, as this one comes with a built-in ice tray that will keep your drinks cold if you want to take a dip on a warm summer evening.
Sauna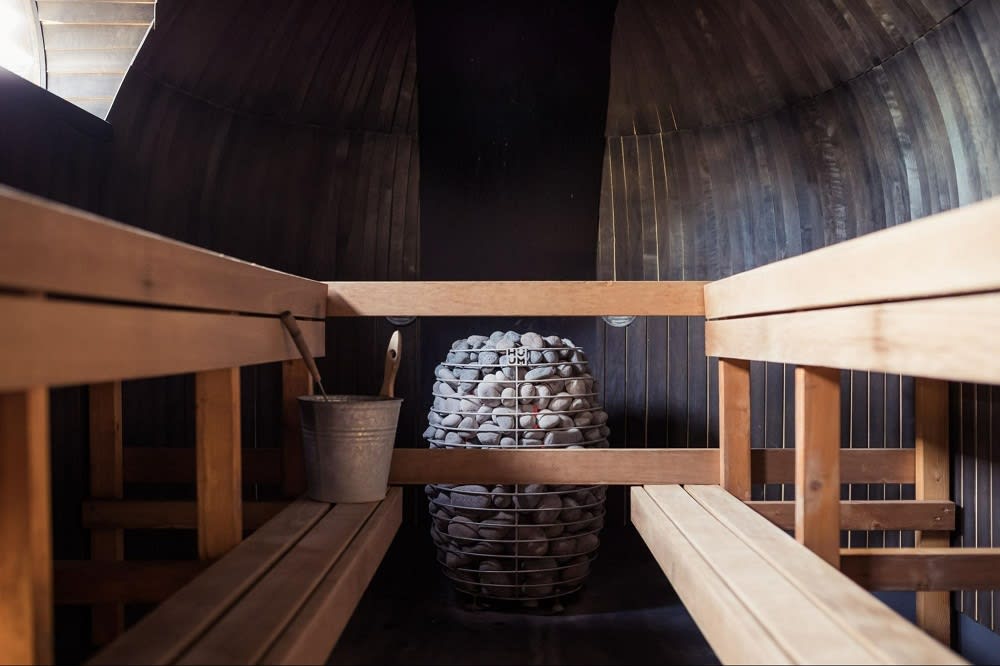 Photo courtesy of Sauna
If you liked the idea of a hot tub as a place where you can warm up outdoors during the colder months in Boulder but want to take it a step further, consider an outdoor sauna. This
outdoor sauna with a wooden exterior
also matches the scenery quite well. Although it's only a slightly bigger investment than many hot tubs, it would be worthwhile to consider how much you desire such a feature before you decide to buy it. While some homebuyers may be on the lookout for a sauna, it's better to do the upgrade for your own enjoyment rather than for ROI.
Fireplace
This is a functional upgrade and one that can really capture the distinct atmosphere of the Rocky Mountain aesthetic. These features can be either a traditional fireplace you have to light yourself or a gas one that can be turned on with the flip of a switch. Either will warm the living room on cold days and give the entire home a cozier feel. If you buy a home with a rustic interior or remodel it to have one, this is a perfect choice. Some homeowners elect to go for a "log cabin" feel with exposed wood and a dark palette in this part of the country. If you don't want to go all-in with the rustic interior, a fireplace complements a modern interior beautifully. To achieve this desirable and minimalist ambiance, utilize the neutral-colored reflective tile in front of a fireplace which can be turned on with a light switch. This will transform your living room into a warm cabin during the year's colder months.
Home office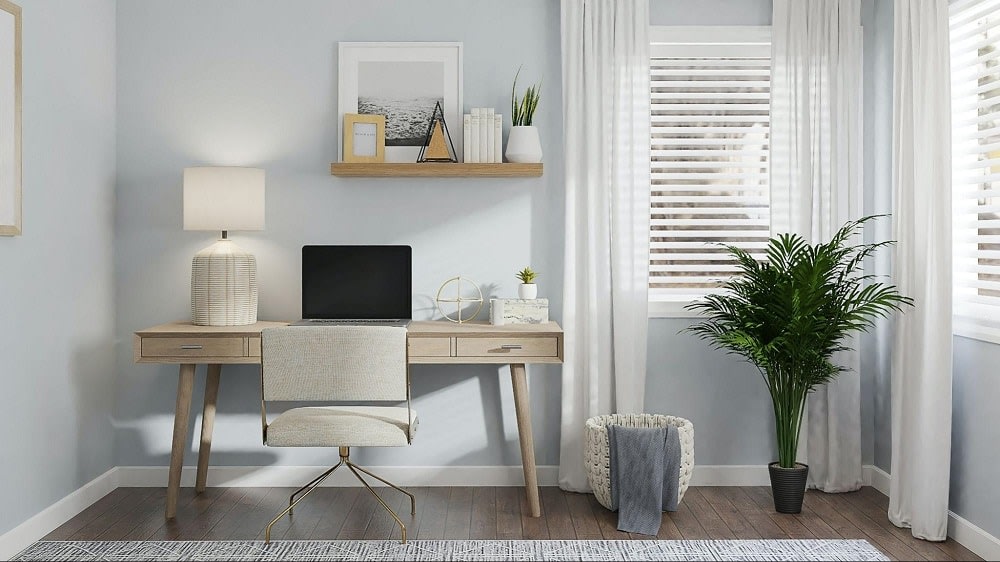 It should be noted Longmont homes for sale boast convenient commuting times to the nearby urban centers of Boulder or Denver, boosting the neighborhood's desirability. However, as office jobs become increasingly remote, you may be looking at Longmont real estate because you can work from anywhere and wish to live amongst the magnificent Rock Mountain scenery you can see from your window. In this case, a home office could be a worthy investment. It's not only a gift to yourself because you'd have a dedicated space to work but will make your home more valuable as this is a feature many home buyers prioritize when it comes time for you to sell.
You can either renovate or redecorate an existing room in the house or add one specifically to be a home office. Constructing an additional room to a house may be an expensive undertaking, but increasing the home's square footage will make it more valuable and mean that you'll be able to sell it for more.
Buying a new home in Longmont
If you can picture yourself sitting in a hot tub on your back deck with the snow-capped Rocky Mountains in the background, you can turn this fantasy into a reality by reaching out to Kevin Byrne of
The Byrne Group
. Kevin and his team are highly experienced in buying and selling luxury real estate in the greater Boulder area and will be able to guide you every step of the way.
Houses for sale in Longmont, CO, are available now, and many have the luxury upgrades you are looking for. It's within an easy commuting distance of both Boulder and Denver and has spectacular views of the surrounding mountains, which put the community in a whole other league for desirable residential experiences. If you feel like a Longmont home would be a good place to build a patio or back deck and install a hot tub so you can enjoy being outside no matter the season, please don't hesitate to reach out to Kevin Byrne of
The Byrne Group
today.