Set against the backdrop of the majestic mountains and breathtaking landscape of Colorado, Boulder County is a favorite spot for nature lovers everywhere. With a rich array of outdoor recreational activities, great parks, and open spaces, it has a lot to offer. From woodsey trails to prize-winning breweries, there is no shortage of things to do.

Boulder County is made up of quite a few cities, including Erie, Jamestown, Louisville, Lyons, Lafayette, the city of Boulder itself, and several others. It is situated near the Rocky Mountains and has a vibrant population of approximately 330,758. With its bustling cities and the natural wonder of the outdoors, this county is the perfect combination of both worlds.

From the array of exciting things to do, biker-friendly environment, and lots of healthy food options, there are certainly lots of reasons why this is the idyllic place to call home. Plus, with many luxury houses for sale, it is that much easier to settle down in Boulder.

For the equestrians among us, what better location is there to spend quality time with your sweet horse and soak up the natural beauty of the outdoors? With its variety of top-notch stables and prime horseback riding trails, there is truly no place like Boulder County for equestrians of all backgrounds! Keep reading to learn about eight outdoor activities for equestrians in Boulder County!
1. Ride the A&A Historical Trails
Gather around to take a trip to A&A Stable. Here, you and your crew can sign up for a guided horseback riding tour through the beautiful woods and meadows. This is a great chance to connect with nature, enjoy a day in the wonderful outdoors, and of course, spend time with horses. As if that is not exciting enough, these trails will take you through riveting scenery where you will witness noteworthy historical sites. For example, there are old gold mines, 1800's cemeteries, and much more. These tours last from 60 to 90 minutes.

For those who are new to the world of horses, A&A offers lessons and instruction as well. In a safe and nurturing atmosphere, you can learn about correct riding techniques, saddle care, proper balance, and how to signal to your horse. Here, you will be introduced to horses and grow in your confidence and knowledge about them. As they grow to know and love you, you will undoubtedly discover yourself loving them too!

This highly-rated stable provides high-quality and consistent training which will help you hone your inner equestrian. Guests are encouraged to book their tours and lessons online for these amazing opportunities.
2. Relax at EquusLibere
At the creative and sustainable EquusLibre stable, you can experience a plethora of great opportunities. Here, riders can sign up for coaching and horse therapy. This is a fabulous avenue for those who are looking for a way to get in touch with horses and expand their own horizons.

A unique characteristic about EquusLibre is that no horseback riding is necessary. Each person is paired with a horse and develops a relationship with it. These classes are focused on building bonds between the individual and their new horse friend. The goal is to deepen communication skills, strengthen connections, and discover new ways to solve problems.

This is a fabulous opportunity for those without much experience around horses to begin learning and growing familiar with them. Corporate retreats are available, as well. If this strikes your fancy, you won't want to miss out on experiencing all EquusLibre has to offer! Book online for your refreshing appointment today.
3. Visit Triple Creek Ranch
Having recently celebrated 30 years of being in operation, Triple Creek knows exactly what they are doing! This fabulous ranch and stable bring a wealth of experience, expert knowledge, and excellent resources to the horseback riding field. Here you can take an array of lessons and horseback riding camps, board your horse while you are on vacation, or join in the showmanship horse shows.

Triple Creek prides itself on its amazing horses with years of experience and training, stellar instruction, and top-notch facilities. They offer a supportive and uplifting community where every rider and horse receives the best care possible. From the youth to the adult classes, there are plenty of chances to learn and grow as an equestrian.

You can sharpen your skills, perfect your balance, and develop more of an understanding of horses here. There are English riding lessons, eventing lessons, and much more. Whatever piques your interest, you are certain to find the perfect combination of educational, informative, and fun at Triple Creek.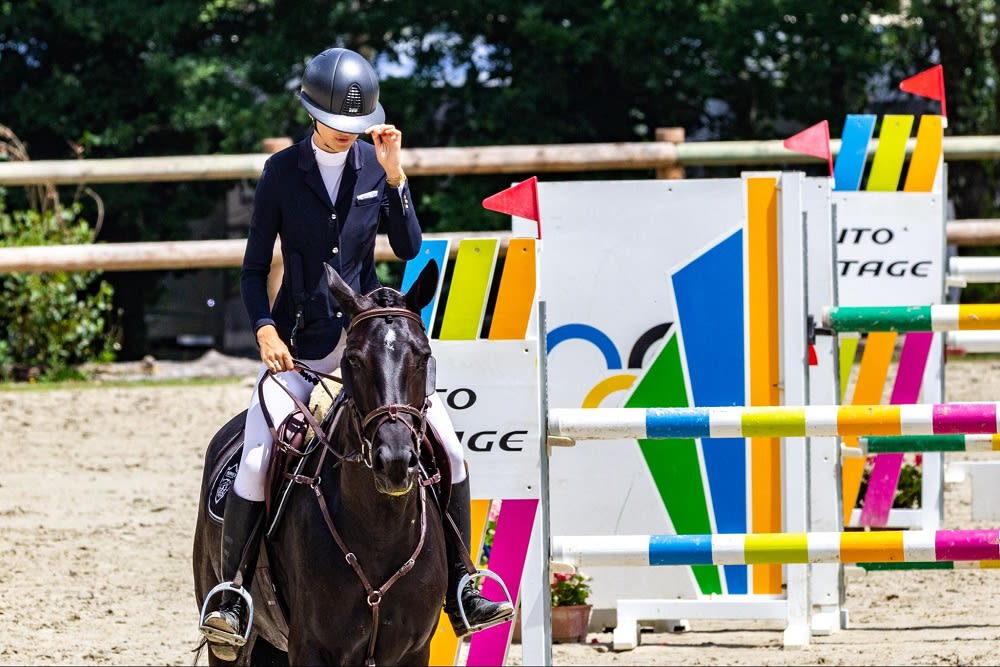 4. Take Riding Lessons
Welcome to Horseplay, LLC! At this professional stable, you can hone your equestrian skills by taking a variety of riding lessons. There are group lessons, summer camp, and day camp opportunities available as well. If you are wanting to learn more about horses and develop safe practices while riding, this is the perfect place for you!

Founded in 2014, this ranch is made up of 75-acres and is located in Broomfield. Horseplay's goal is to provide a caring and safe environment to learn for people of all skill levels. With their expert and patient staff, you can rest assured that you are receiving the best instruction and guidance possible. With their wonderful herd of experienced horses here, you can have peace of mind knowing you are in great hands - and hooves! Lessons are offered year-round.
5. Explore Betasso Preserve
There is nothing quite like spending the day with your horse against the background of the mountains. At this gorgeous nature preserve, you and your traveling companion can enjoy a leisurely ride through the golden hills or go for a quick jaunt on the dirt roads. Whatever you choose to do here, you will discover plenty of reasons to fall in love with this amazing natural habitat.

From the scenic trails to the eye-catching vegetation, Betasso has a lot to explore. There are many riding loops here, including the well-known Betasso Link, which is made up of 1.3 miles and rated as challenging to difficult. For those who are wishing for a more casual and relaxed experience, how about taking a saunter down the Benjamin Loop or Bummers Rock Trail? From beginners to pros, there are all kinds of trails that are aptly suited to your riding level and experience.

Get your beloved horse ready, and come on down! The world of nature awaits. Make sure you are prepared for your day out in nature by packing your water bottle and applying sunscreen beforehand.
6. Horseback Ride the Prairie Vista Trail
This beautiful trail offers the perfect opportunity to enjoy quality time with your horse and your fellow equestrian crew. With these breathtaking views of the mountains and riveting scenery, there is a lot to love about this fantastic trail. Along the ride, you can soak up the pleasant sunshine, wide-open skies, and vibrantly colored wildflowers.

Made up of 1.10 miles, Prairie Vista is rated at a level of easy to medium. It increases to an elevation gain of 226 feet. This trail connects to Flatirons Vista and Greenbelt Plateau. Here, horseback riders, hikers, and bikers are welcome to immerse themselves in the great outdoors and take in the beauty of nature.

Dogs are welcome as well, but they must be kept on leashes. While you are out and about here, make sure you snap some photos! Trust us, these are some memories you will treasure for a lifetime.
7. Spend the Day at a Stable
Nestled at the foothills of the Rocky Mountains, Chatfield Stables welcomes riders of all experience levels. Here, you and your friends can embark on an exciting day riding horses in the magnificent outdoors and enjoying the sunshine. For those who don't have a horse, no worries! At Chatfield, there are over 40 horses who have been specially trained and are incredibly gentle with every rider. Regardless of your skill level and background, you can rest assured that you will have a great experience here.

Trail rides are available for horses and ponies. These guided trail tours can last from one to three hours, depending on the trail package you select. Guests are advised to call ahead of time and make their reservations for this fabulous outdoor excursion.
8. Go on a Trail Adventure
The Boulder County Horse Association has more than 100,000 acres in its management and many of these include great riding trails. Some of these are Rabbit Mountain, Walker Ranch, and many others. These trails provide the space and opportunity to do what you love: ride your horse and immerse yourself in nature.

The BCHA has great resources and fun events for local equestrians. Collect your saddle and get ready! Now is the time to explore the world outside on horseback and embrace all this season has to offer.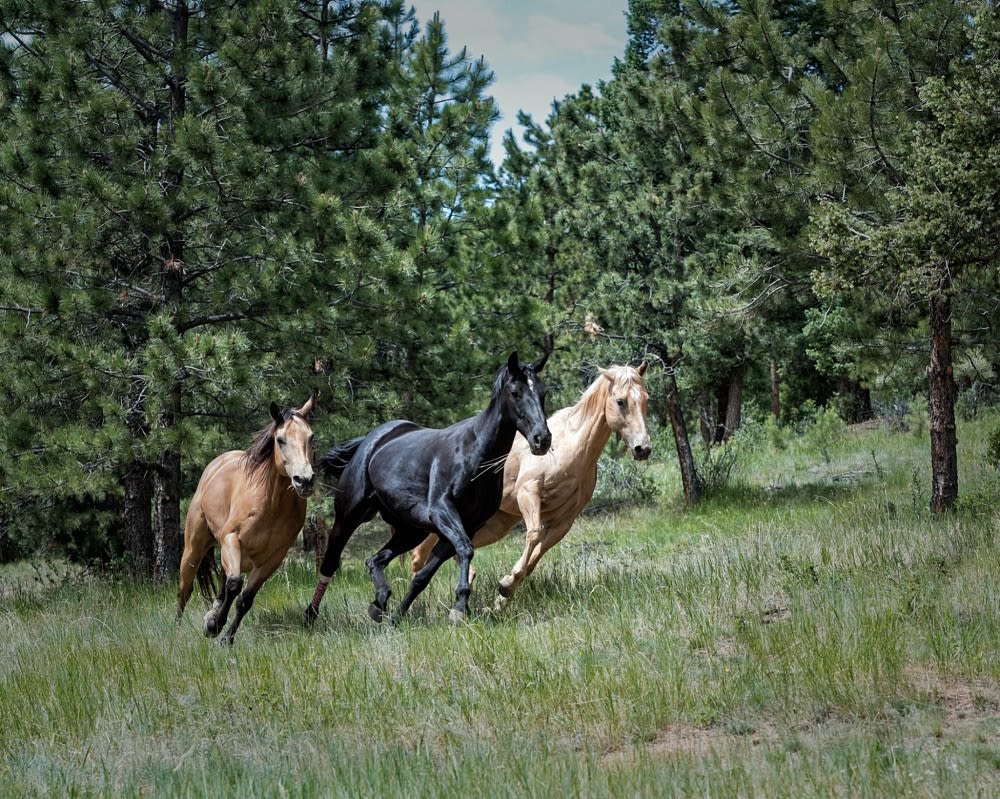 Are you interested in exploring Boulder County? If so, feel free to contact The Byrne Group today. As experts in homes for sale in the Boulder area, their professional real estate group will walk you through the house buying process and help you find your perfect dream home.